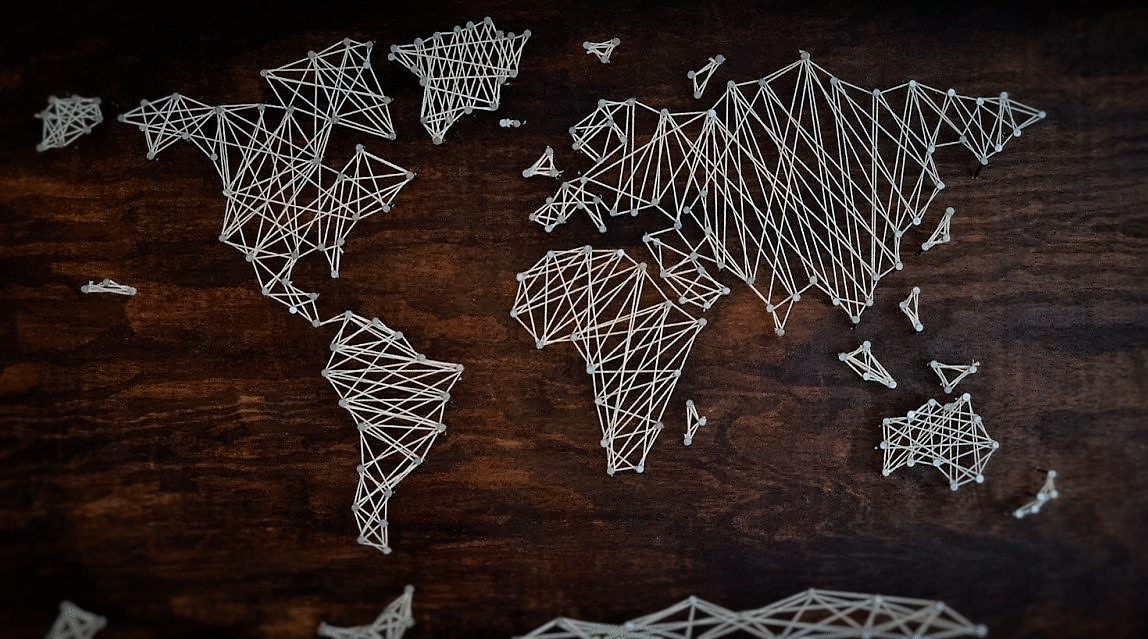 Global financial crisis of 2007-09 had many implications on different parts of the world, many countries and regions faced challenges holding their economies on a sustainable growth rates through the later part of 1st decade of this new millennium, and instead the apparent decline was visible in many regions and countries that had major reliability and sustenance on macro-economic policies with heavy dependence on neighboring countries for prosperity of their own economies, originating from world's largest economy United States that had to face another added internal blunder of subprime crisis and housing bubble bust, it went on like a chain reaction and kept showing effects from one part of the world to other parts. Those with the balanced internal production and consumption like China, India and Russia somehow felt the impact little less than others, but nonetheless with increased connectivity and always increasing inter-connectivity of trade dependence and relations it was rightfully regarded as a global financial crisis.

European Union continues to face economic troubles and hurdles in holding itself together, with its vast region and diversity, along with being geographically center staged like a rubber band stretched from either side and politically tensed middle-east appearing more like a snap point looking for stability from regional disturbances. The European Union established itself as a sheltering umbrella with hopes of saving the member nations from economic disturbances towards a combined economic prosperity and security, with free movement of people and trades across nations within what comprised of European Union, with its currency Euro accepted as a standard for monetary exchanges while individual currencies remained as a comparable factor showing the growth or declines of economies relative to the overall progress of against Euro.

Difficulties in managing prosperity of individual nations as well as being competent against the world appears more complicated then what it appeared during the establishment. In last 15 years since its foundation as union with single uniform currency Euro, there has been many instances where some part of the union destabilized and affected the stable nations of the union.
Recently, Greece had gone through some major hurdles in staying on the path of progress, while many factors include internal mismanagement of funds and authority, lack of data & accountability added with unchecked corruption. External factors cannot be ignored with European Union unable to device a proper plan for Greece's recovery. What started appearing early in Greece had been forming up for many years, it escalated to never before seen high deficits in 2012, coupled with increased government expenditures in the hopes of taking the nation on recovery against the complete scarcity of revenues and growth, increased unemployment, mounting debts with bailout after bailout by creditors, and inability of the leadership to take the country and more importantly its people on the path of progress. Internally destabilized Greece further faced more external difficulties in 2015 being unable to repay its debts and loans granted by creditors. An option of leaving the EU was thought and proposed by leadership and people, and popularly came to be known as Grexit.

Very recently in the month of June, year 2016 a surprise outcome was witnessed in a referendum when people of European Union's second largest economy, United Kingdom voted to leave the European Union. Within no time it sent shockwaves across the financial markets with Britain's Pound taking a sharp dip with respect to all other major currencies, the impact of result was well visible on the European stock markets and many other speculations started to take a rise upon its own, including the future of the European Union itself in question. The result of the referendum was so surprising along with Britain losing the leadership of its spontaneous prime minister David Cameron deciding to give his resignation; that some prominent and influential people suggested a call for a second referendum with a revote and reconsideration saying the common people of Britain was unaware of the effect it would have on their lives and economy of the nation. Previously on the day of voting, UK's massively read newspaper 'The Sun' had exceptionally advocated 'Leave' campaign with the sarcastic mixture of the advertisement of movie 'The Independence Day' on the front page that released the same day across theaters in UK. While the outcome has many adverse and favorable implications there is a long procedural steps waiting ahead that would be taken to bring the supposedly unexpected resultant into effect with many questions that are yet unanswered and would be settled and negotiated in coming months. If Britain pursues to hold more control over its borders, the free movement of its citizens who are already accustomed to moving easily across the Europe might come with more hassels.

As Germany is left without the copilot of the Union, on the other hand Britain gets to decide independently on the factors that govern its own economic prosperity. The weakened pound sterling gave a major boost to UK's exporters and manufacturers, but the raw materials and other goods that are imported will be costlier. Britain has been a giver to the region through numerous ways. There is a strategic transformation needed for long term prosperity where the decision makers and monetary policy makers need to properly access the global markets, remake certain choices and provide vision to business houses of the country with the knowledge of where to look for investing, buying, exporting and importing for greater prosperity as already developed and densely populated nations often face difficulties in managing resources. Japan with immense support from US over the decades has shown advancement with great adaptability.

The inability of policy makers of a nation to make right decisions when its currency weakens could send the debts soaring.
The superbly advancing Germany with high prosperity and growth, further strengthens its say in making decisions for the larger European pie, while helping neighboring regions to prosper and grow, thanks to Deutsche Bundesbank has shown the way forward in banking and policy making over the century. With European Union as one of the main export market for China, US, and rest of the world holding a great interest in the region; the corresponding weakening and destabilization in Euro is favorable for European manufacturers, while Germany would be looking to find a right balance as it is both the exporter and importer inside the European Union. Nonetheless, a combined large family European Union is favorable for rest of the world having to face fewer hassles in dealing with individual nations of the region, one of the reasons why the global media has often shown Britain's exit as a wrong move. 'Other than separation being considered as morally incorrect against the obligation of union, though nobody could deny that today's world needs to be more uniting.'

*Developing Further.